What Is Facebook Shops And Why Is It So Important?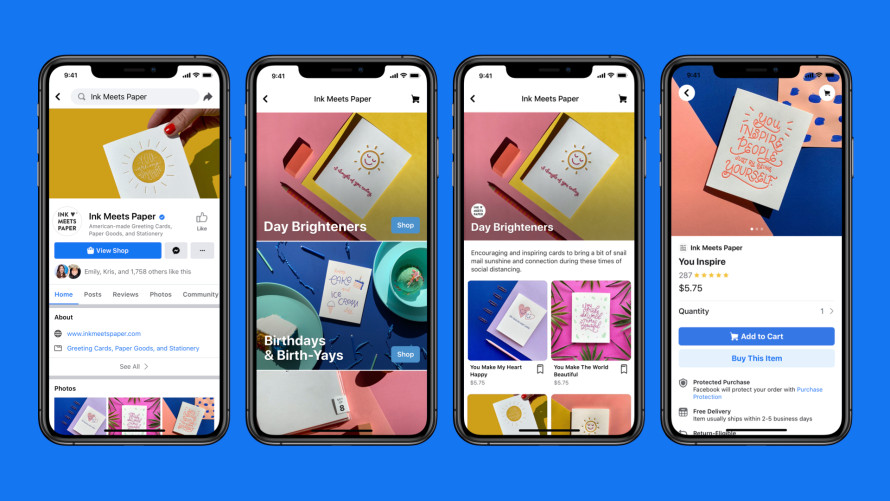 Facebook and Instagram are set to change the way we shop online dramatically. The introduction of a new 'Shop' feature will make it easier then ever before to browse and purchase products online. Instagram and Facebook Shops could change the world of e-commerce drastically.
WHAT IS FACEBOOK SHOPS?
Facebook and Instagram Shops will allow businesses to sell their products directly to users without having to leave the app.
Anyone selling on Facebook Shops will be able to create their own online store and develop a catalogue of products. They'll be able to customise it's look with a choice of colours and a cover image to fit their brand.
Users will be able to discover online stores on Facebook and Instagram business pages, stories and advertisements. From there a user can browse products and purchase without having to leave the app. Users will also be able to directly contact the business with any questions about products, deliveries etc.
Eventually, you'll even be able to purchase a product within a WhatsApp, Facebook or Instagram chat! On top of this, you'll even be able to purchase products while watching a live-stream of an influencer or business showcasing that product.
WHY FACEBOOK SHOPS IS A GAME CHANGER:
Facebook currently has 2.7 billion active monthly users with Instagram over 1 billion. Many B2C brands already use these platforms to sell products, harnessing the power of social advertisements to target relevant audiences and interested customers.
Most people find products and buy them because of social media advertisements, however many drop off due to the sometimes lengthy process of having to visit a new website, enter personal information, delivery addresses, payment details and more. All of this and more regularly results in a tedious checkout process.
People want to shop with ease, and if the process of finding a product and purchasing it is simple and efficient, they're more likely to buy.
If a business can target potential customers with effective advertisement campaigns and allow them to purchase a product without having to leave the Facebook/Instagram app, It would be a massive game changer for the E-commerce world, marketing funnels and advertisement campaigns all together.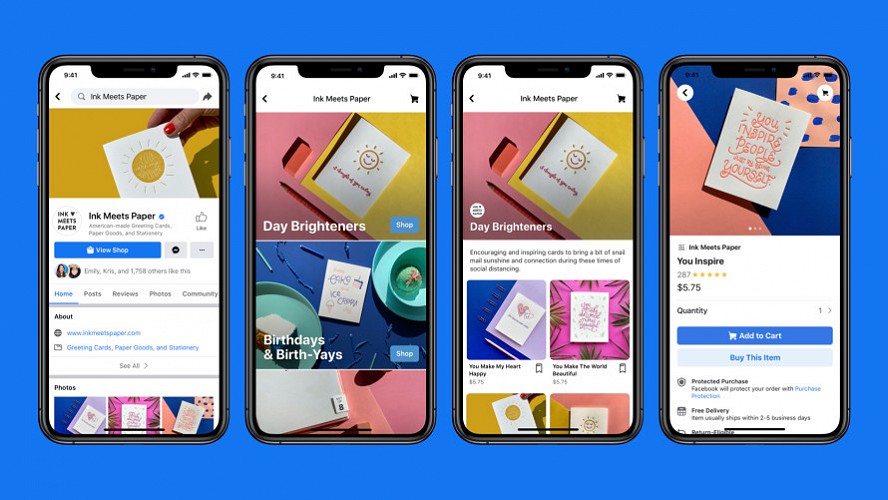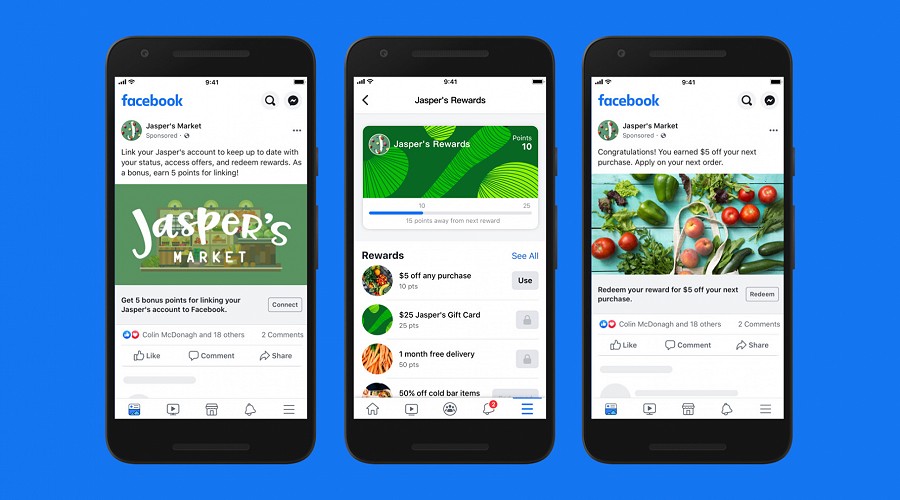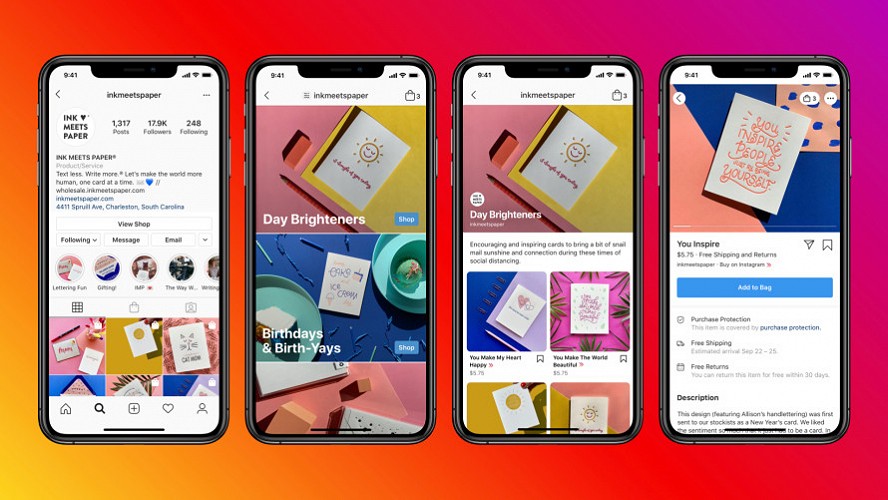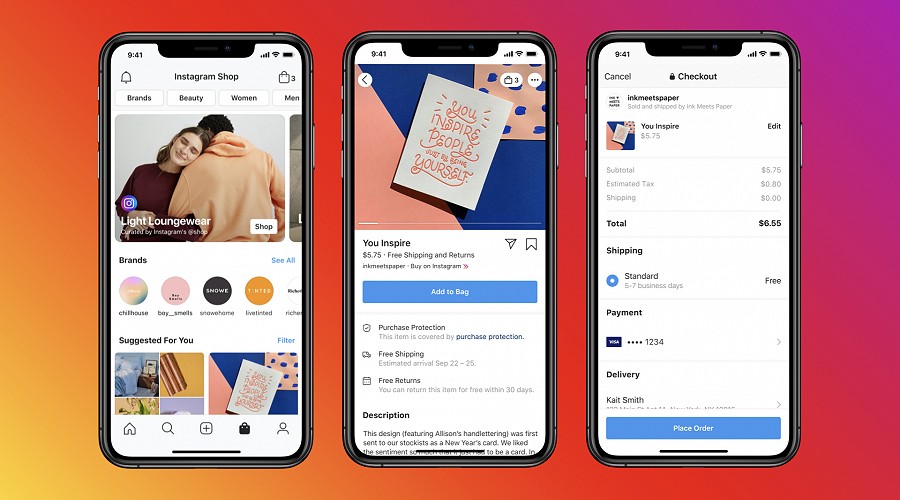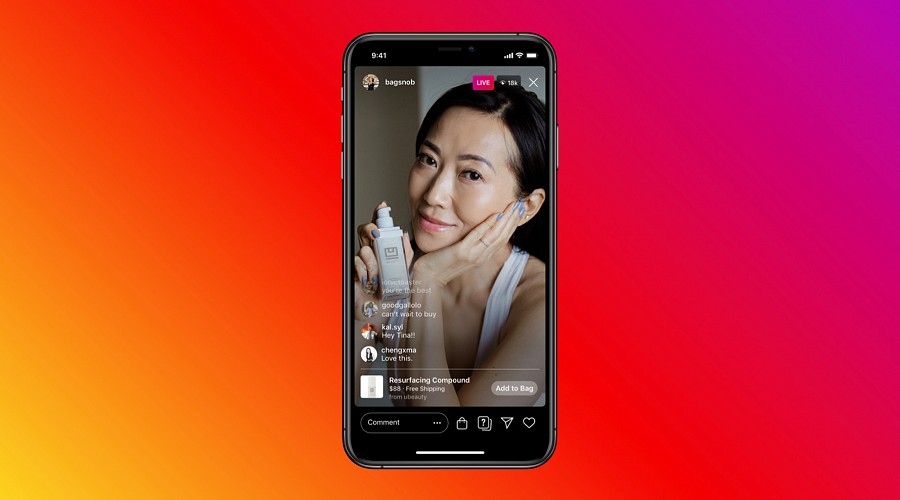 IMPORTANCE OF CONTENT FOR FACEBOOK SHOPS:
Being present and implementing social media marketing strategies is already vital for any B2C business, however the introduction of Facebook and Instagram Shops only means social media marketing is even more important than ever before.
Brands will effectively be able to advertise and sell products to highly targeted consumers, creating various pieces of tailor-made marketing content to different groups of their audience that they know will respond well to. Arguably making it more important for businesses to create engaging marketing content more than ever before. Facebook Shops also makes it possible for a business to run without having a website at all.
Businesses marketing strategies will drastically change, with the opportunity to advertise and sell solely via Facebook and Instagram, businesses will move even more marketing spend to social media. It could even be worth creating live streams to showcase products and encourage viewers to buy.