Welcome to Shooting Reels
Our creatively driven team combine their knowledge and expertise to create strategically focused films, photography, animation and social adverts that achieve results for businesses all over the UK.
Contact Us
Edward

Partner | Production Manager

Dom

Partner | Account Manager

Stuart

Partner | Account Manager

Dani

Content Marketing Executive
After completing his A-levels, Ed borrowed a DSLR camera from his uncle and learnt how to create video content by watching (a lot of) YouTube tutorials.
He started to approach local businesses, offering video content as a solution to promote their business. It was at this stage an 'expensive' hobby.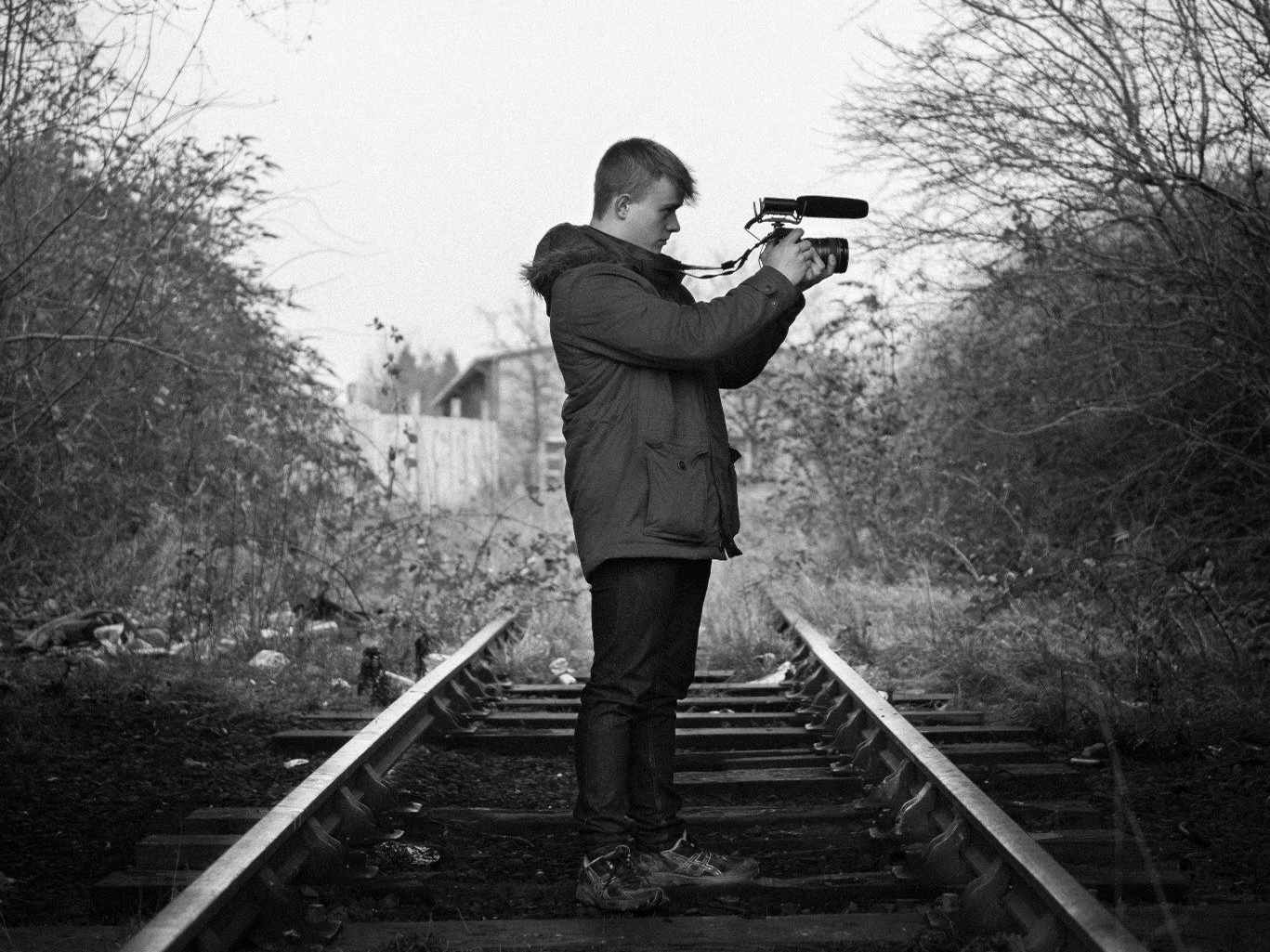 Working from his bedroom, Ed started building long-term relationships with businesses that were noticing the potential video content had to offer. They saw the opportunity to grow their online audience in what was becoming a digital world.
Armed with his DSLR camera and basic equipment, Ed went off to Vegas with The Beefy Boys and documented them win The World Food Championships.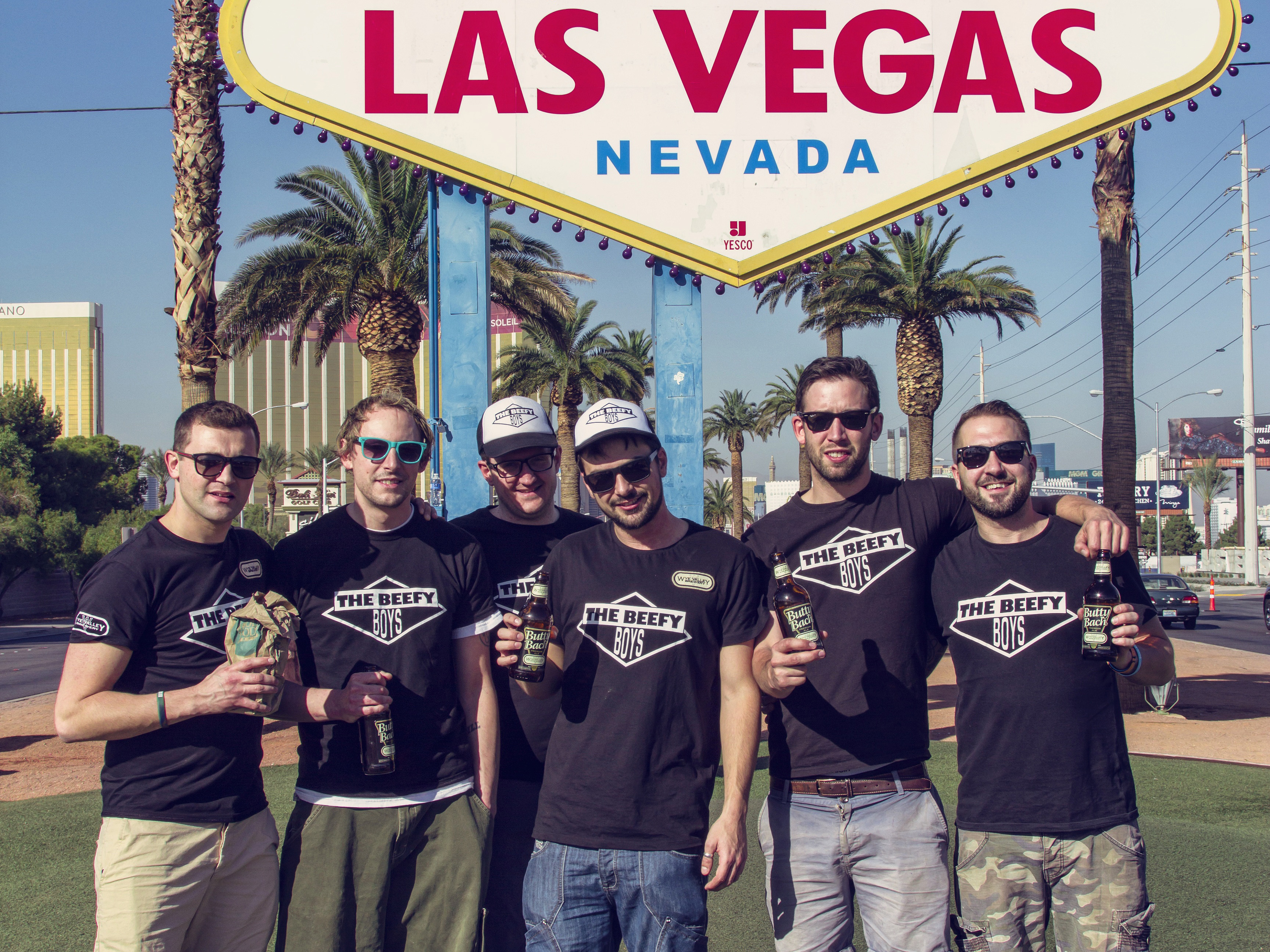 What started as an expensive hobby was now growing into a small business. With confidence behind the Shooting Reels brand, and a strong portfolio and business plan in place. Ed took out a Virgin StartUp loan, allowing him to invest in the latest filming equipment.
At this point, the team grew to two with Stuart (Dad) joining the team. Bringing his business experience to the table as they worked side by side in a bedroom.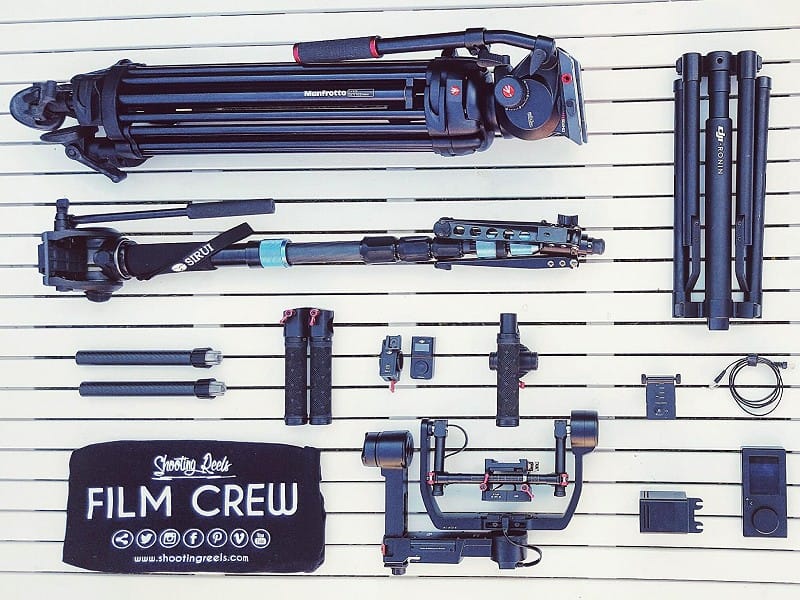 Virgin Startup Ambassadors
2016
We were selected as Virgin StartUp Ambassadors. This gave us our first opportunity to film Sir Richard Branson at his home in Oxford.
With a strong understanding of the business model, Shooting Reels continued to grow. We were now working with brands and businesses nationwide.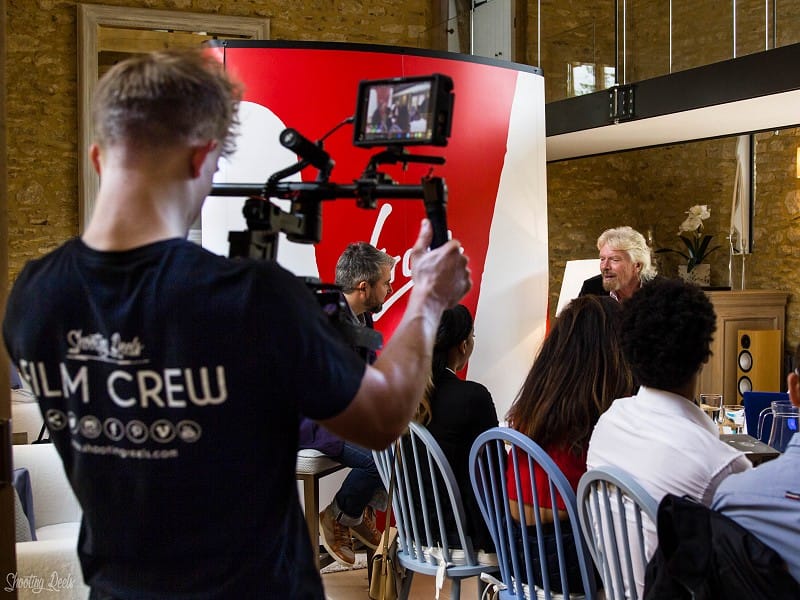 The day finally came when we needed more space. We moved into our first brick and mortar office, allowing us to hit another big milestone and hire our ever first full-time editor.
We also became partners with the crowdfunding platform Crowdcube, working on crowdfunding videos all over the UK.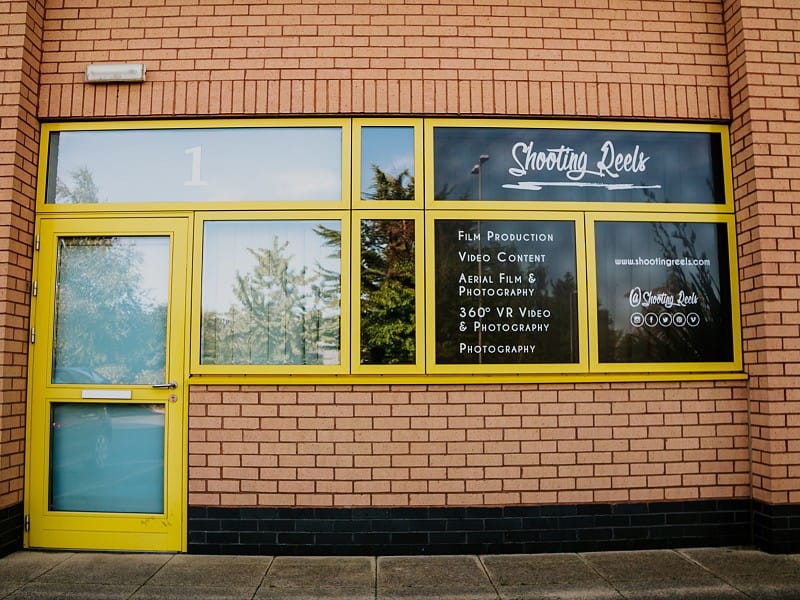 Building Relationships
2018
The team grew from 3-4, we were now working with an exciting portfolio of existing and new clients.
We continued to invest in new equipment and continually improve our expertise and knowledge.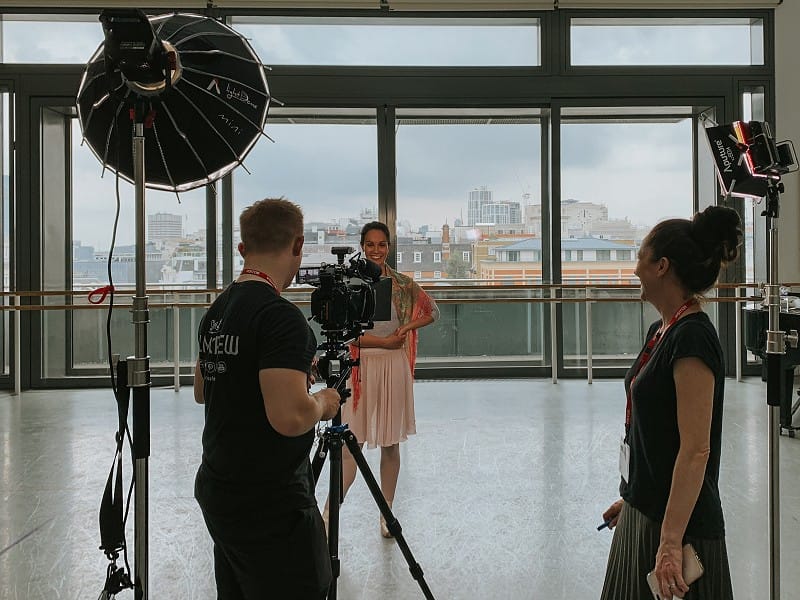 In need of even more space, we moved office again!
We converted a 800 square-foot unit into an office and took over an additional 1600 square-foot unit. We converted the extra unit into a fully functioning studio space, giving us the flexibility to create more bespoke content for businesses.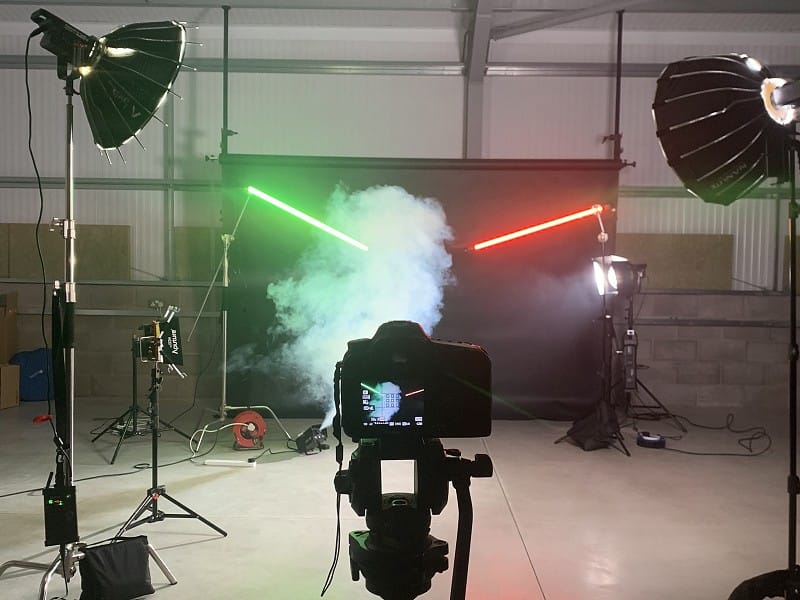 Despite being a different year to what was expected, Shooting Reels continued to grow and flourish.
We hired 3 new team members, settled into the new office/studio, and continued to adapt and improve our service to new and existing clients.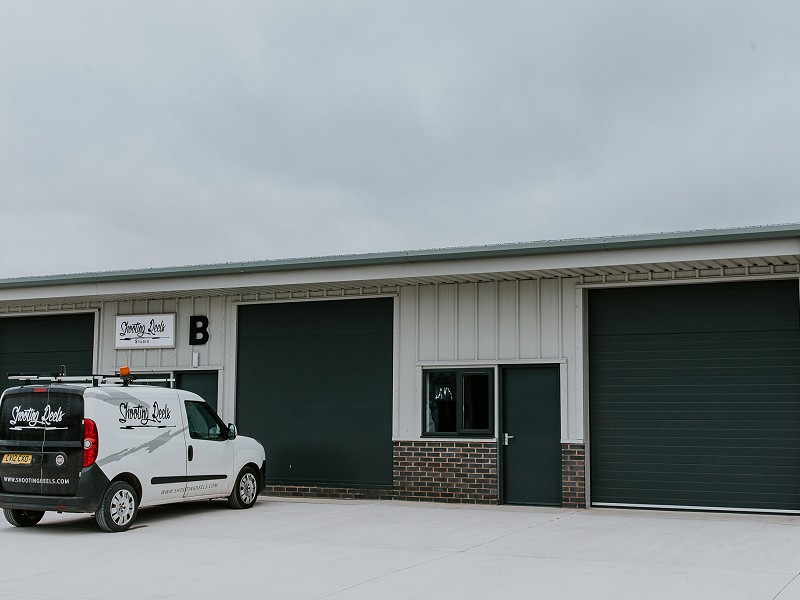 Continued Investment
2021
We continued to invest in the team and equipment to improve the quality of the content we produce. This included 3 more team members, 2 new cameras and new drones too.
We also had the privilege of filming in locations such as the Scottish Highlands and even Germany!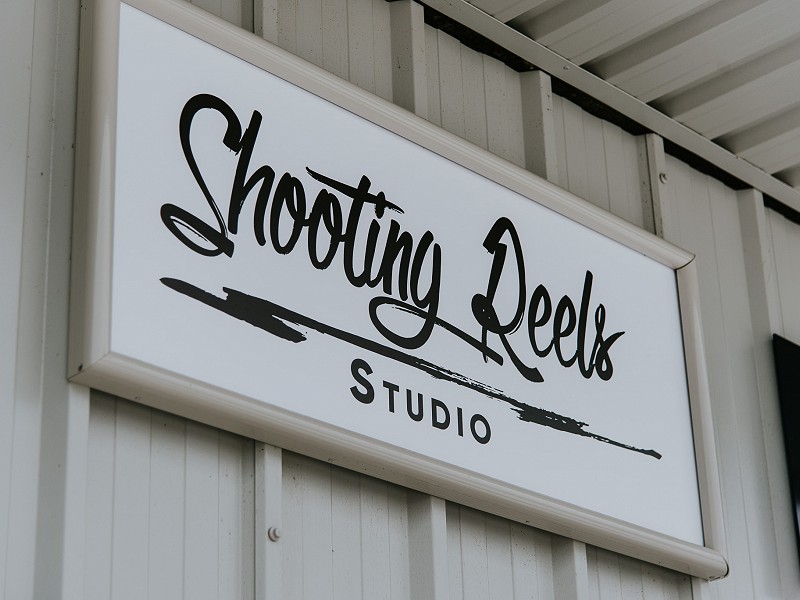 The Journey Continues
2022
Shooting Reels has grown from a bedroom business to a well established content production company.
We continue to build relationships with brands all over the globe, passionate about helping them succeed through engaging visual content.