The Importance of Promotional Video Content For Businesses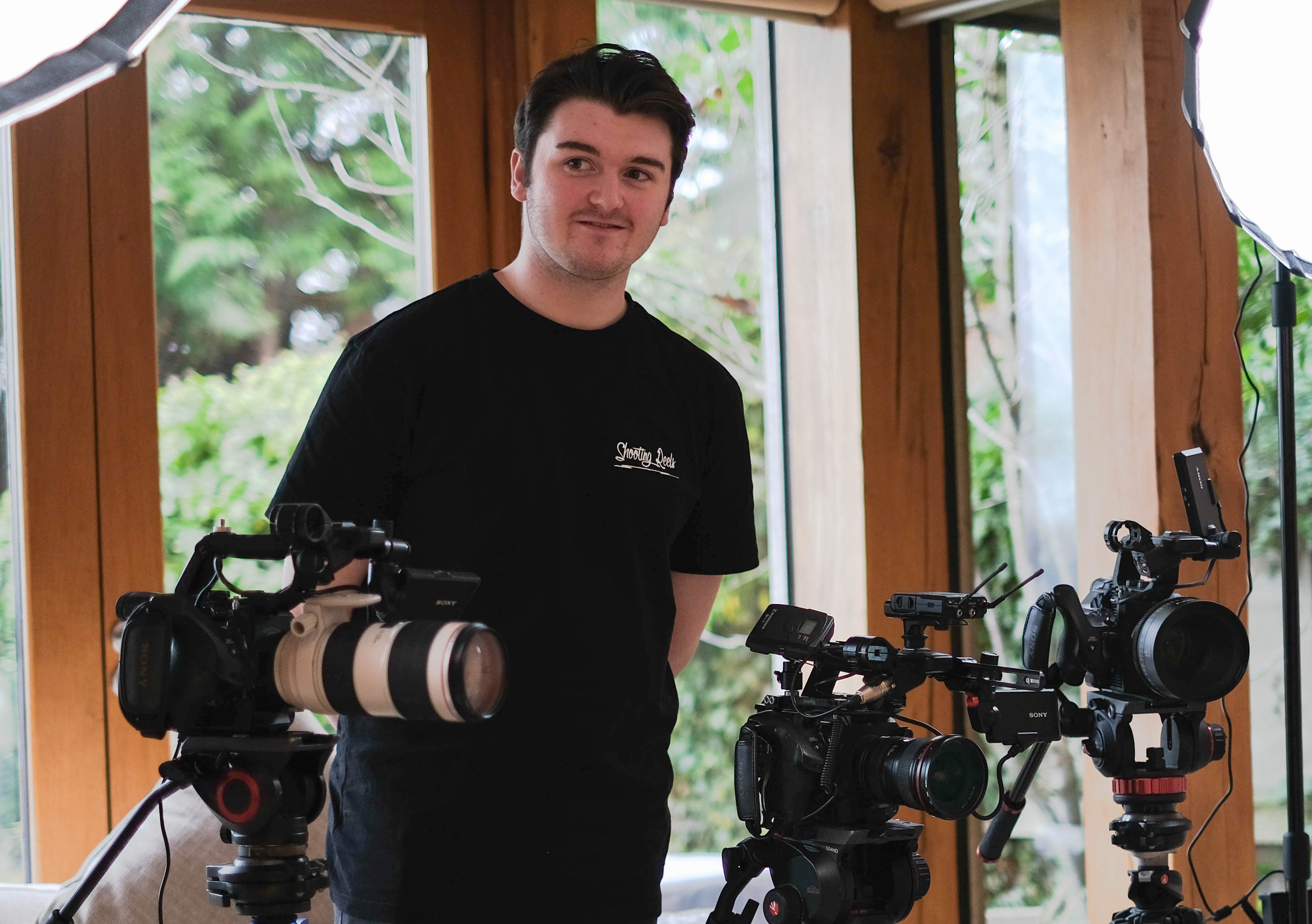 A promotional film is video content used to promote a brand or businesses' products, services or events.
Once created, video content can be shared using a variety of digital channels such as social media platforms, online advertisements, websites.
Promotional videos aren't pushy like a bad sales pitch. You want the audience to choose your company/product on their own because they like what they see.
There are many different types of films a brand can create, meaning there's something to suit all business styles and brands.
WHAT ARE THE BENEFITS OF VIDEO CONTENT FOR YOUR BUSINESS?
Promotional video content is an engaging way to sell something to your customers. It's also a great way to show off your business.
Companies that use video in their content marketing campaigns can see a 34% increase in conversion rates which in turn, leads to more sales.
Not only does it increase sales but you can put your own spin on the video showing off your company's style and culture, letting your brand shine through. This builds credibility in the company/product, making people choose you over your competitors.
Video is such a diverse type of content. There will always be at least one type of video to suit your company.
Whether it's homemade, unpolished videos or hiring a professional company to make a 2-minute explainer video, there will always be a style and price to fit your business.
Another benefit is that search engines favour videos. YouTube is the second largest search engine after Google.
Having regular video posted on both your website and YouTube channel is a great advantage and will increase your chances of being found in search results.
TYPES OF VIDEOS YOU CAN CREATE:
Testimonials: Testimonials are brilliant for companies to show how great they are. With customers reviewing and talking about their positive experiences, this can create trust in the brand.
Brand film: This type of video is used for telling the audience your companies story and how you exist, from the start to the middle to the end of your journey.
Promotional film: Promotional films help promote a specific product/service/event. Explainer, how-to and demo videos are just a few types of videos that fall under this category, all used to boost sales and generate brand awareness.
Culture and recruitment films: These films build and share the culture within your company while showing potential customers how you operate and potential employees what company they will be joining. This will help attract the best talent within your field too.
Internal films: Used for training and educating within your company which could improve time efficiency and consistency within your organisation.
Highlight films: These can be used for documenting business events to then be later used for marketing purposes.
Crowdfunding films: Crowdfunding films inspire investors to invest. They help communicate your message through engaging visual content that is tailor-made for a successful fundraising campaign.
TIPS FOR CREATING VIDEOS
Although there are so many different ways to express your brand, there are still some useful tips to follow in order to make your videos the best they can be.
Here are some examples:
Start with setting clear goals. What do you want your video to achieve for the brand/product? What would you like the customer to do after they've finished watching it? The goal could be as simple as increase in sales or website visits.
Plan your videos in advance. Spend time in the pre-production stage of the video. Create a script and shot list to help guide the filming process. Make sure you have a general idea of what needs to be included in each part.
Timing is everything! Keep your videos short and sweet. Yes the perfect length of video varies with each type of film. However, as a general rule, short and straight to the point videos keep the audience's attention. That's the goal!
Install some personality into your videos. Don't be afraid to show the quirky side to your business. You want customers to resonate and feel connected to your brand.
Make sure you engage with your audience/customers, especially if you're using social media to share content. This can create a community and keep existing customers involved.
Quality is key. Use a good quality camera/phone, well-lit and quiet area to film.
Make it as entertaining as possible! The first 5-10 seconds are key. You want to keep the audience watching your video so keep them entertained. Make sure your film invokes emotion and feels relatable (how you do that is up to you).
TIPS FOR SHARING YOUR OWN VIDEOS ONLINE
So now you've done the hard bit, creating the video. Now it's time to share it! Here are a few tips for sharing the video content you've created…
Thumbnail: Having a eye catching, good quality thumbnail for your video keeps your social media platform looking professional and clean.
Upload properly: Upload your video directly to the site, not through a link, people are much more likely to watch it and the video will generate a better result.
Paid advertisements: You can use paid advertisements to promote video content so it's put in front of your target audience. This will help improve the reach and effectiveness of the video.
For more tips for sharing videos online check out our blog: How to best use video in your social media strategy
FINAL THOUGHTS
Video content is extremely effective. Creating a video and sharing it in a specific way will help increase your engagement rates.
If you have any more questions on how best to create and share content online, get in touch with a member of the team today!