How To Increase Organic Traffic On Your Social Media Posts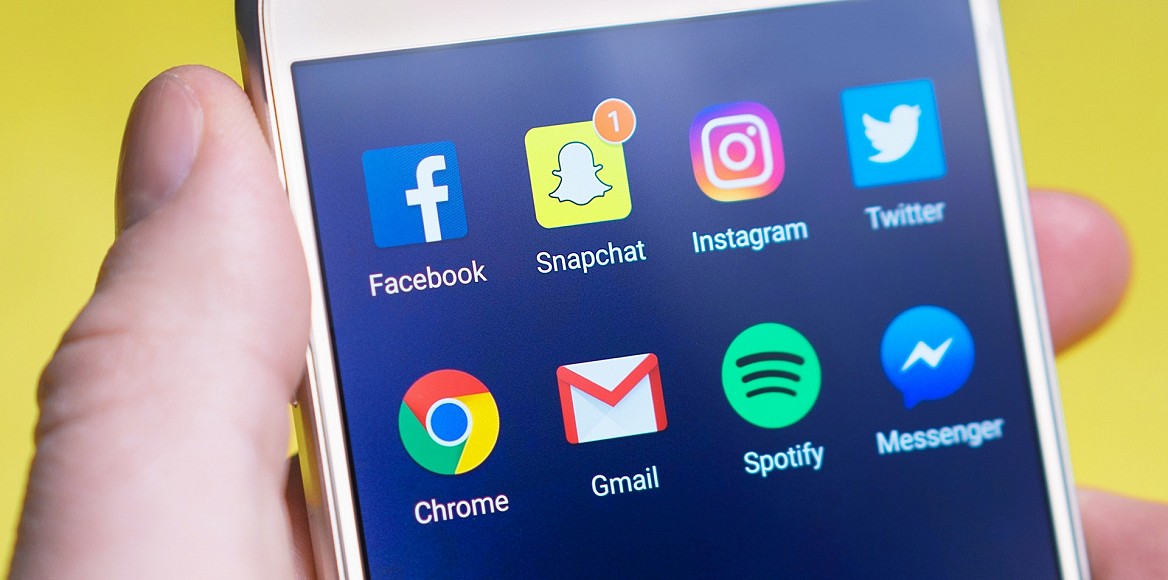 WHAT IS ORGANIC TRAFFIC?
Organic Traffic is any traffic that isn't earned through paid advertising.
For example: when a user discovers or interacts with your content naturally, either because they follow your page or someone they're connected with shared your content.
WHY IS ORGANIC TRAFFIC IMPORTANT?
Generating the maximum amount of organic traffic possible is extremely important in growing your brand's presence online. While Social media ads are effective, they wouldn't reach their full potential if your page hasn't also got well-performing organic content.
As Facebook and Instagram grew, they reduced the amount of organic traffic that most posts receive. According to Hootsuite: In late 2019 brands could expect their organic posts to be seen by only 5.5% of their followers.
However, Organic traffic is still important. All of your posts should be created to perform well organically, making sure your content is always relevant and engaging.
13 TIPS TO INCREASE ORGANIC TRAFFIC AND BOOST ENGAGEMENT:
Below are some tips on how you can increase your organic engagement on social media posts such as Facebook, Twitter, Instagram, LinkedIn and more!
1.) KNOW YOUR AUDIENCE:
Your content must be relevant to the audience that you're targeting.
If you don't know who your audience is, you can use tools like Facebook Insights to find out useful information about your audience such as their age, gender, location and much more.
3.) LOOK AT COMPETITORS:
Recognize who your competitors are and analyse the content they create.
Take inspiration from your competitors by finding out what works for them and create something similar, without copying of course.
Software such as BuzzSumo can help you do this effectively.
4.) COMPETITIONS AND INCENTIVES:
Encourage comments, likes and shares by running a competition or incentive within the post.
While this may not be exactly a free option, competitions perform extremely well on social media and can generate large amounts of organic traffic.
5.) SOCIAL PROOF:
While it's not the biggest factor, the amount of followers/likes your profile has does matter. If you have more followers, users will more likely trust you and see you as a credible source of information.
Attempt to build your following as best as you can to help increase engagement with your content.
6.) PLAN AHEAD:
Making sure your posts carry on gathering a good amount of organic traffic also depends on how consistent you are when posting.
You can use organizational tools like Trello, a tool that will help you stay on track and organised when creating content.
Then use a scheduling tool such as Hootsuite or Later to schedule content to be automatically posted on multiple platforms at once.
7.) USE STORIES:
You can encourage people to check out your post by uploading a story to Instagram or Facebook asking them to check it out.
These posts are up for only 24 hours, making them perfect for announcements or updates.
Stories are great for engaging audiences with polls, quizzes and adding links to websites (only if you have over 10,000 followers though).
8.) INCLUDE HASHTAGS:
Hashtags can help you reach new audiences and help your post be discovered by people that don't yet follow you.
Don't go overboard though: stick to using only a couple for platforms such as Twitter and LinkedIn. However, you can use up to 30 hashtags per post for Instagram.
Create content that's topical and related to a current movement/trend that's important to your audience.
9.) EYE-CATCHING POSTS:
Use eye-catching images, videos and gifs to grab people's attention when they're scrolling down their feed.
For example: If you are posting a video, make sure the first 10 seconds are engaging for the user to carry on watching.
10.) ADD POLLS
Adding a poll to your post can help encourage engagement.
It's a feature available on most social media platforms such as Twitter, Facebook and Instagram Stories.
Polls help you understand your audience more and gives them a chance to voice their opinion.
11.) INTERESTING CAPTIONS:
It's not just your content that needs to be engaging, make sure your captions are interesting too. Include things such as emojis and capital letters to draw people in.
According to Social Media Lab: Instagram posts with emojis result in a higher level of engagement.
Include a Call To Action (CTA) such as 'share this post' or 'let us know what you think in the comments'. This will encourage people to engage with your post and create discussions.
12.) REPLY TO COMMENTS:
Social media is a two-way conversation. Don't make them feel seperate from your brand.
Engage with your followers that comment on your post, like their comments, respond to them and spark a conversation.
13.) ASK PEOPLE TO SHARE:
If your following is small or you want your post to get a guaranteed boost. Asking friends, family or fellow team members to engage with the post is a great way to increase engagement.
This is especially important on platforms such as LinkedIn in which having active team members share your page's posts is very useful.